Must Avoid Websites That Sell Electronics For Cheap: Here's Why!
The world is an ever-changing space where you are provided with a variety of advanced electrical products for our households and offices. For a majority of time, these products come with a premium price tag and we end up resorting to the websites that sell electronics for cheap rates along with products from other categories. Not only the ecommerce platforms, our local markets are also filled with the products that are low in quality. These products have a huge bargaining potential and it's an exercise we recommend not to practice with electrical items.
When we look at lower than average pricing, it lures us to settle for the product rather than going for the one with better quality.
The electrical items carry a wide spectrum of technicalities and it's essential for you to get the best one for better efficiency. These cheaper deals will offer a temporary saving, however, it will end up incurring much higher maintenance costs in the longer run.
With so many options available, it might be a dilemma for you to choose one perfect outlet. There is no need to worry, MotoWinn is here to offer premium quality electrical products with affordable pricings. Here, our team has compiled a set of factors that you must be aware of while visiting any cheap online shopping sites for electricals.
Low Efficiency
Not only the higher electric bills, these products come with higher carbon footprint that hurts our nature. There are high chances that the sockets and appliances will get heated up and eventually brick. For instance, if you are settling for a cheaper refrigerator, it will most probably lack any proper insulation. It will eventually end up adding extra bucks on the electricity bill.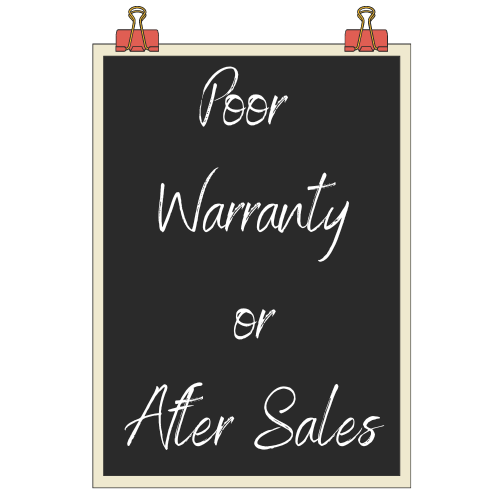 Poor Warranty/After Sales
No matter how premium you go, there can always be certain issues that may pop up out of nowhere. The cheaper brands will completely ignore the concept of good after sales support and also offer minimal warranty. A good brand will always make the warranty process easier and straightforward. If you are settling for the websites that sell electronics for cheap, there are high chances that you don't find any sort of return policy.
Less Cost-effective
It might feel good to buy cheaper products at the time of purchase but it is never a wise decision if you consider using it for a longer period. The user will get no cost-effectiveness and you will end up spending more time to get the job done. Let's take a poor quality vacuum cleaner as an example. If the motors are not capable enough, it will significantly lack the suction capabilities. You will end up wasting more time and effort cleaning a particular area.
Final Thoughts
Before wrapping up our views on the cheap online shopping sites for electricals, there is a bonus tip for you to consider before making the purchase. We highly recommend doing extensive research for the product you are going to buy. The best way to know about a product's quality and performance is to go through user reviews. Also, you can join discussion groups where users have discussed the quirks and features in detail.